Saudi Arabia (allah's self appointed defence attorney)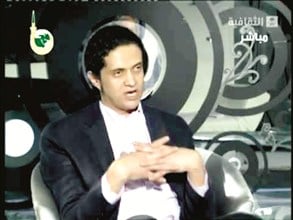 Just when you thought I was done writing about Saudi Arabia's malignant religious grandiose disorder and it's hideous crimes against humanity, here I go again exposing the proud (birth place of Islam) protector of it's holy grounds for the blood thirsty enraged monster it really is.
Ashraf Fayadh  is the latest victim (that we know of) of Saudi Arabia's war against free thought, free speech and free anything really…oh yes, and long hair.
Ashraf Is a Palestinian poet and accused Atheist who lives In Saudi Arabia. He has been in an Abha jail since January 1st 2014. He was brought to the attention of Saudi religious authorities after he released a book in 2008 containing some of his art/poetic work. Complaints arose from readers about the book and against Ashraf himself with accusations of Atheism and promotion of Atheism.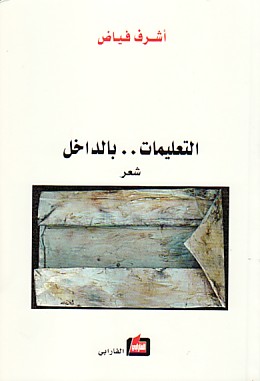 Last Ramadan Ashraf was apprehended but thankfully released the next day due to a lack of evidence against him. He was re-arrested in January of this year after tensions arose in a gathering with some of his Saudi friends where he was threatened of being deported. Someone apparently informed the religious police about him and threw some Atheism accusations in there..again. The religious police, who are always keen in responding to these critical matters, arrested him on the spot and he has been detained since.
Might I add that after the religious authorities (kidnapped) Ashraf they failed to notify his family of his whereabouts. His family frantically searched for him for 25 hours before being notified by his friends of Ashraf's imprisonment.  His Father AbdelSattar Fayadh decribes how his son was interrogated by 5 religious police men for hours and how they threatened and demoralized him because he was a Palestinian living in their country.
His current accusation according to the men of god , (no joke)
'Harassing the Godly self and letting his hair grow long'
Are you as sick of this as I am?